Another homeschool year is upon us and it's time for me to get serious about curriculum planning. It's nice to be able to look at last year and what worked and what didn't and plan accordingly. By the time the kids are grown and I don't have to homeschool anymore, I will have finally tweaked everything and know what I'm doing!!!
This is what we are planning to use this year but if there is one thing that I have learned over the past 14 years of homeschooling, it's that things change so we may have to reevaluate our curriculum choices if they aren't working for us.
Preschool:
I am doing Preschool again this year with Dancing Queen and hoping to introduce some Kindergarden concepts as well. Even though she is 8, her cognitive and developmental delays put her more at a 3-4 year old level so I've carefully chosen some great curriculum choices for her and will be supplementing with busy bags, most of which have a learning component to them.
The Preschool Journey (written by my sweet friend Angela) is a simple-to-use curriculum with many hands-on activities and learning experiences and includes very basic concepts such as the alphabet, patterns, colours, and counting. It also has over 50 pages of printables. We started this last year and are almost finished so will just be completing a few more things. For alphabet section of the program, I pair it with the Letter of the Week program just to reinforce the concepts.
God's Little Explorers is the perfect complimentary preschool curriculum for me. It includes a printable alphabet notebook which is great for Dancing Queen to work on while her siblings work on other notebooks and corresponds well with the other alphabet learning she will be doing. It also includes Bible stories which Dancing Queen loves. This is one that we are just finishing up as well.
Art:
Art for All Ages through Chalk Pastels are simple tutorials and produce beautiful artwork that give my kids more confidence and teach them a lot of the basics required for art. We will be doing a lot more projects from these books this year. We absolutely loved the winter art tutorials we did from this series last year!
We will also be doing:
-homeschool art classes
-artist studies including videos
-sketching
-lots of crafts and art projects
Grammar:
We have been using Daily Grams for grammar for about 8 years now. I love it. It's not too repetitive and it's very practical. We ignore the grade level the books are designed for and just start them on the first one (grade 3) when they are ready for it and go from there. The books are designed for kids to do just one page a day and they are simple, important grammar concepts.
Bible:
We will be doing a daily devotion and memory verses as well as continuing the Apologia program we started towards the end of last year: I am completely in love with this program from Apologia! You can read our in-depth review of this program here.
Unit Studies:
Canada
Money
Time
Ocean
Solar System
Inventors
Rabbits (Snuggle Puppy is going to be getting a pet rabbit)
whatever seems to be interesting the kids (or ideas that look fun on Pinterest!)
Math:
Last year after a huge search for a new math curriculum, including compiling a bunch of reviews into a post, Help Choosing a Math Curriculum for Your Homeschool to help me decide, I finally settled on Teaching Textbooks and haven't looked back! It worked really well for the kids last year. At first, I wasn't sure that a program on the computer would be a good fit for us, but it won me over and certainly won the kids over. I really like that I can have multiple kids working on the same disk (same grade level) and it keeps each of their places. This is especially handy since we have so many kids the same age.
-manipulatives -hands-on learning such as making recipes -time unit study -money unit study -Lego We also use a lot of board games for math learning. I find that this is the most effective and most fun way to learn.
History:
We are finally finished Volume 2 of Story of the World and moving on to Volume 3! I am a huge fan of this curriculum. It works especially well when teaching multiple children of different ages. I made a video explaining how I use Story of the World to teach to many ages at once. You can watch it here (if you try not to laugh at the amount of times I say "um"!).
Science:
We are starting a new program this year for Science and I am really excited! I decided on Earth and Space, a Christian Kids Explore program. I've looked through it and started planning our lessons and it seems like it will work really well for teaching different age and ability levels at the same time. The lessons seem to be well laid out and it includes hands-on activities as well as teaching time and student notebooking. I also have some fun ideas planned to supplement this program thanks to Pinterest!
-notebooking -science experiments -various unit studies -Science Fair -there's an actual Science curriculum from Bright Ideas Press that I am giving serious consideration to trying. It looks like it would be a really good fit, but I am going to start the year without it and see if I have allowed enough time to slot in a Science curriculum on top of everything else.
Copywork: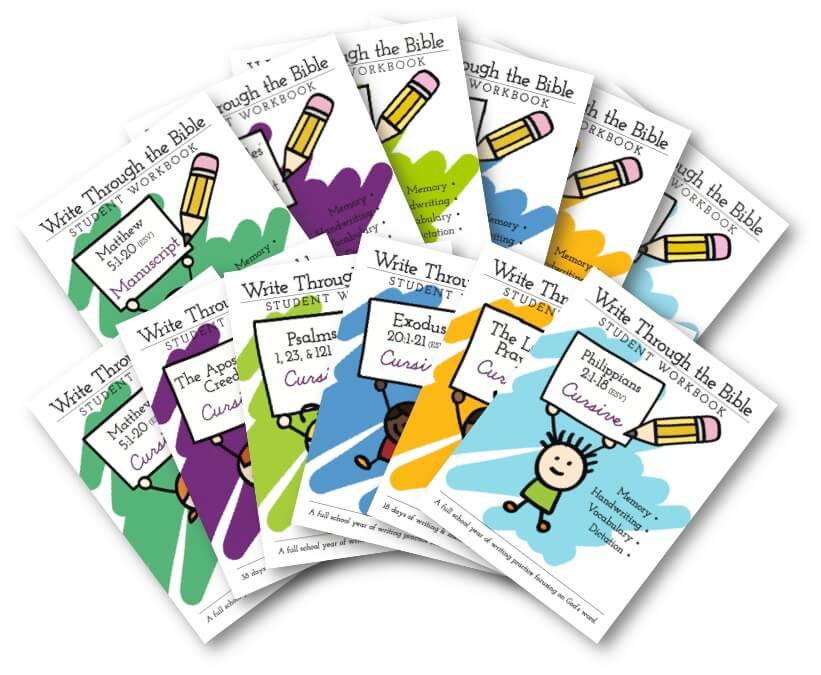 Handwriting:
Language Arts:
–notebooking
-multiple book mini units and novel studies
–All About Spelling
-practical writing practise
–Write a Super Sentence – you can read about how I use this book and a homemade large mad libs game to teach strong sentence writing.
-several Sight Words books to help with spelling and reading
–Read & Think Skill Sheets for reading comprehension – I like how these also teach test taking skills as they are timed and multiple choice.
-journals
One of our big learning methods for Language Arts is once again board games. You can read about some of the board games that we use for reading and spelling practise here.
Novels:
Underground to Canada along with this novel study book
Anne of Green Gables
Anne of Avonlea
How to Eat Fried Worms
still working on this list…
Notebooking:
For notebooking, we will be using many sources including The Notebooking Fairy and Notebooking Pages.
You can read How Notebooking Pages Work for Us, which goes into further detail about how we use notebooking pages for almost every area of learning.
Home Ec.:
I feel like it's so important for me to teach my kids actual life skills. I'm the type of mom who finds it easier to just do things myself than teach the kids to do them and this forces me to let that go because it's in the curriculum!
Phys. Ed:
-gymnastics drop-ins
-jui jitsu for Snuggle Puppy
-homeschool swimming lessons
-bike riding, hiking, trampoline games, tree climbing, etc.
Character:
We are going to be trying out a new program for character traits this year called Character Badges. I've heard good things about it and am interested to see how it works for our kids.
Geography:
Music:
-piano lessons – We have an awesome, amazing, kind, patient piano teacher who comes to our home to teach the kids
–Free Piano Lessons 4 Kids (you can read my review here)
–Color the Classics – we used this a few years ago and are moving on to another volume this time. I find it easy to use and a great introduction for children to classical music. The kids listen to a CD of the music while I read them a biography of the composer and they color pictures that correspond with the composer's life.
Field Trips:
Fort Edmonton
Rutherford House for high tea
African drumming class
Space and Science Centre
Alberni Pacific Railway
Butchart Gardens
BC Forest Discovery Centers
Utah
California
Death Valley
Seattle
I will be adding to this list as soon as we start finalizing plans for our road trip in the new year.
Of course, if you are living in Canada or going to be visiting Canada and are looking for Field Trip suggestions, there are hundreds in my Ultimate Guide to Field Trips in Canada.
Other:
It's about that time for some of the kids that we have "the talk" so I am adding this into our curriculum this year. I've heard good things about it. I've had to have "the talk" with some of the older kids and I'm glad that this time I'll have a guide to help me and walk me through.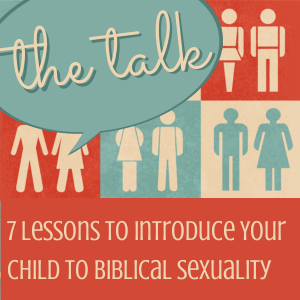 –activity bags for Dancing Queen
–workboxes and activities for all kids
–speech therapy for Dancing Queen and Granola Girl
-ongoing therapy for Dancing Queen for attachment and trauma
-trauma and attachment treatment program for Snuggle Puppy
–weekly Sensory Bins for all
Planner:
I use a combination of things but find the Weekly Homeschool Planner fits most of my needs.
If you're interested in reading what we were using last year, you can find my 2013/2014 Curriculum list here.
I'm participating in the Not Back to School Blog Hop with iHomeschool Network. This week, is homeschool curriculum week. Click here or the image below to read what other families are choosing to use this year or to add your own link.